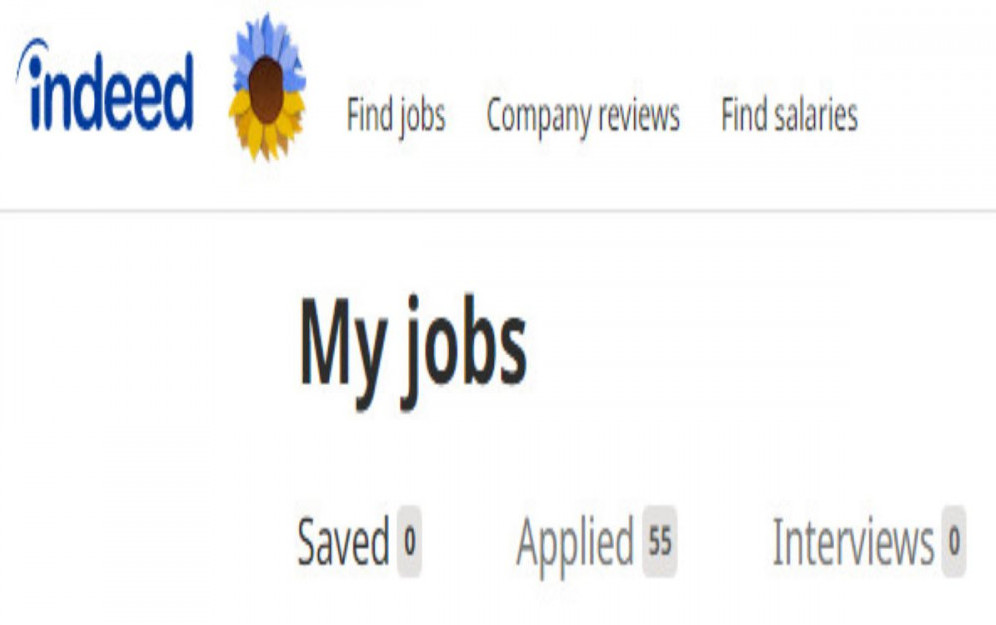 In late 2021, I left my last employer after the owner sold the company; the new owners brought in their management team, relegating me to taking care of facilities, fleets, special projects, etc. It was probably a pride thing for me, and if I had thought it out differently, I probably would have stayed more than a year with the new company owners.
The straw that broke the camel's back was my assignment to the ERP upgrade team, and I had no interest in being tied up for an extended period on one specific project. I left the company in December hot on the trail of two (2) excellent opportunities that I was perfect for, and all indications led me to believe I had a job by early January 2022.
Shocker, neither opportunity panned out, and I received my first exposure to the new world of applicant ghosting by businesses, non-profits, and private and government job placement agencies. Wow, all you could hear was crickets when you tried to get an update, and if you did get an update, it was limited. Oh well, a record number of companies need employees' so no big deal. Yeah, right.
I applied to hundreds of companies, worked with numerous career, and recruiting agencies, and worked on self-employment options, including restarting my consulting business and starting a coaching or service delivery business. I spent a few dollars, learned a few lessons, and walked away with no specific solution to my employment dilemma.
I did have opportunities that I explored with a consultative attitude to determine if the company was the right fit for me. To my dismay, one was greasy, one had no differentiation from the competition, and one was toxic when I walked in the door. We live and learn, and I must have the right fit at this point in life.
I did find one good fit working with one of my old CEOs, but the position is commission only, so a challenge for my bride of 35 years. I am still working on this angle but believe my bride will win.
It is August 2022, and I am still not actively employed, but I am hot on the trail of a couple of opportunities that may produce fruit and have over 50 applications submitted. I am still good because I have probably achieved something that no job ever provided to me. What is that?
I became more spiritual in 2022 than at any time other than when I was a child. We joined a church; we are involved in a Youth Group, teach Children Sunday School, and volunteer for situations of need. I also have the Credentials of Ministry for the Universal Life Church to officiate weddings and other events.
I peeled back the onion for myself, getting a clearer picture of who I am and why I tick. I have participated in several self-help events and read inspiring books to assist in my personal development. In addition to training, I have taken development courses on becoming a coach. I may be an old dog, but I am learning new tricks.
Investment in my family life and hobbies after traveling nearly 50% of the time has always been secondary to my career. I learned that I have much to make up for in the family and myself. I also promised my grandson, who is ten months old, that I would be here for him. My desire to not travel domestically or globally to be here for the family is a challenge in my job hunt, but that's okay.
There are many moving parts to my being, and how they mesh is critical to how I approach each day. I am working on numerous areas to become a better person for my family, friends, co-workers, etc. My long-term goal is to become a Spiritual Life Coach to help people regain control of their lives. Until I am there, I will work a regular job that my bride agrees with to bridge the gap.
I am still not actively employed as I write this, but I know my spiritual power (God) wants me to use my superpowers for the right opportunity once identified. I have learned that I must close many doors from the past once I accept them and move on to the future, and once more, my spiritual power will lead the way.
Fifty Plus Going On Fifteen is challenging when looking for a job, but it is possible. At Fifty Plus Going On Fifteen, finding yourself and what you need to become is just as crucial as finding a job, so wish me luck.
What are your thoughts on this subject? Do you have doors to the past you need to accept and close? What are your dreams at Fifty Plus Going On Fifteen?
Have a great day!! J