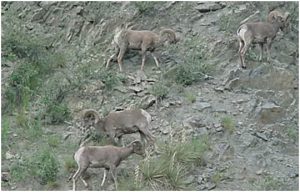 As you age you become more aware of what you have accomplished and your mortality.
I have been blessed in life with my experiences as a child in North Dakota, a young adult in the Navy, as an established adult involved in business operations, having great kids that are successful young adults, and a loving bride that has taken everything in stride for over thirty years.
With these accomplishments or non-accomplishments, there has always been a desire, need, hunger to write, journal, annotate who I am, what I am, where I am, etc. Not that anyone should care but this has always been my goal.
This week, I was on the road and due to new responsibilities with a 9 to 5 job I could not spend time blogging or posting at the desired level. Late in the week I was informed that one of my younger cousins passed on and it seems like I am consistently losing cousins and those I have considered adoptive brothers and adoptive sisters.
So, I consider this a wake up call to blog, post and hopefully some day write a book.
As indicated above, I was raised in the great state of North Dakota and there is only one other state that is more irritating than North Dakota and that is Texas. Yes, Montana, South Dakota and Minnesota can be a pain but those from North Dakota and Texas have serious issues on size. I will smile with that statement.
I had more than fifty cousins when I grew up and I can still name most of them. Having lived a transient lifestyle, there are hundreds that I consider brothers and sisters. I can say without doubt, I would do anything asked for those I consider a cousin, brother or sister and for that reason state it in this forum.
Today, I do feel mortal and with that will post items that I consider key to who I am. It is my goal to increase readership of my websites but if I write and feel better, I have accomplished my primary goal.
Please have a great day and I want to thank you for reading.
Jay Patterson