It has been some time since I last blogged, and I apologize. I believe I have been in the wilderness for some time, going from job to job after my mother passed, but I am finding myself five (5) years later.
Much has happened in the world since I last blogged, the pandemic, the 2020 election, inflation levels not seen in decades, and for the first time in my life, I have been unemployed by choice and by uncontrolled events.
For the past eight (8) months, I have been learning who Jay, this Fifty Plus Going On Fifteen person, was and who I want to be. In 2021, my grandson blessed me with his arrival, and I promised him I would be here for him.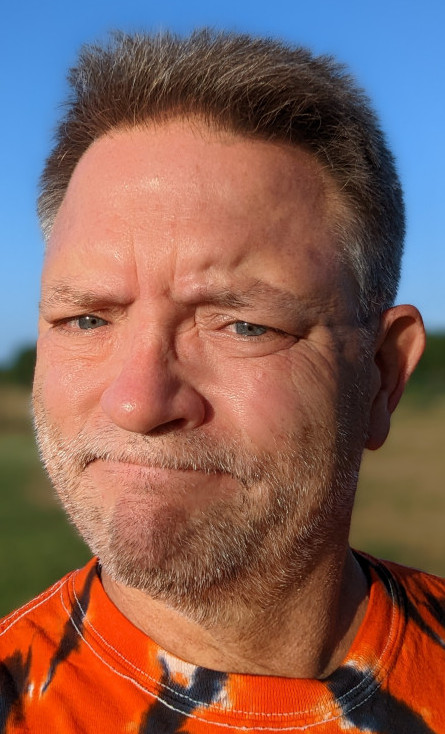 What is straddling the fence? Well, straddling the fence is when you can go in either direction on a subject, and the issue I have been wrestling with is to I work for someone in a contemporary eight (8) to five (5) job, which is never that simple or do I work for myself having numerous clients.
The simple answer is that I want to work for myself, but I have a bride of 35 years and a daughter that want me to work a contemporary eight (8) to five (5) job and not care. You know the type of job, punch in, punch out, and get by. Unluckily, I cannot operate that way, and I will probably never be able to.
So, my direction with my son's support is to work for myself, and to prepare for this direction, I have invested in training and coaching. Now I straddle the fence on which direction to support my 80/20 efforts.
From December 2021 through July 2022, I have attempted to find a contemporary eight (8) to five (5) job but based on my past work experience, and I cannot start a position and walk the required line.
Yes, I have done this numerous times, but my most recent experience during the pandemic was life-changing, as I am sure many of you have experienced. So, this life-changing experience changed how I look at an opportunity or business when interviewing in the following ways.
When I interview for an opportunity, I ask numerous questions about the potential opportunity and business that intimidates those interviewing me, which does not help me in my goal for a contemporary eight (8) to five (5) job.
When the interview goes well, and I accept, I look for red flags when I start the job, and if the business is toxic, the owner has lied, or similar situations occur, I am out of there so quick your hat spins.
So, when an opportunity allows for an interview or results in a job, I am no longer flexible to crap I believe is unacceptable.
If that is not enough of a challenge, I have applied for hundreds of opportunities of interest. If I hear back, I do not meet the profile they are looking for, I did not indicate if I was coachable, I am overqualified, and the list goes on. Most times, I hear nothing back even after interviews. Go figure!
God has a plan for me, and it looks like even though I have straddled the fence trying to make everyone happy, I am at a point where I am transitioning to my genuine desire to work for myself.
What are my visions of working for myself?
My goal is to elevate people through spiritual coaching sessions to help them take back their lives from the disruption of technology and provide guidance on how they can regain excitement at work through increased productivity. I have significant experience in this area, working with thousands of personnel during my career.
Another goal is to help businesses multiply their bottom line through consulting services that utilize my experience concentrating on the 80/20, developing compelling offers, multiplying average order value by transaction, and investing in the right talent or hybrid solutions. I have been a leader in similar improvement achievements at several businesses I have touched.
My transition is one of the reasons I have started to post on Linked In and blog again. Although I still have feelers out for a contemporary eight (8) to five (5) job, I believe I need to nudge myself over the fence to move toward working for myself. I would do this because I have much to offer individuals and businesses needing assistance.
Of course, if a contemporary eight (8) to five (5) opportunity of interest came along to help supplement my income, I would also need to consider doing this. Many believe you don't have a plan B, but I have always believed in multiple scenarios.
What are your thoughts about straddling the fence and having multiple plans?
Are you fighting with fence straddling? If so, explain what and why.
Have A Great One!!
J
#engage #encourage #empathize #empower #coach