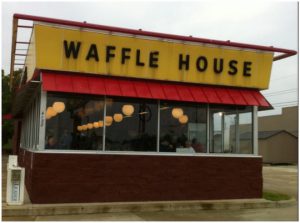 For forty years, I have been involved in Customer Service delivery whether I knew it at the time or not. Although we have made significant strides in technology, customer service is not what it once was and I wish you luck trying to call a real person to assist you on the phone.
Prior to joining the military as a teenager I was issued my initial customer service toolkit from an 80-year-old chef at Wagonmaster's Steakhouse, from my 25 year old small business idol who owned a Mobil service station in Jamestown North Dakota, and lastly from my mother who was my life coach until early this year.
When I talk about my initial customer service toolkit, I am talking about customer service to not only customers you directly served but customer service to people that hired and/or managed you.
I joined the military at the age of seventeen having limited options in North Dakota and no college fund to attend auto body and/or auto mechanics advanced education.
Once I was in the Navy, I did not live by the old saying of "Never Again Volunteer Yourself – Navy" and volunteers for submarine duty because I wanted the challenge and was afraid of heights so did not want to be stationed on an aircraft carrier.
I cannot give major specifics about parts of my naval career but during my career, I volunteered for must fill critical positions on or at:
Fast attack submarines.
Submarine industrial repair facilities
Technical education centers.
Squadron operations.
Local recruiter duty.
My goal was always to provide customer service for those I worked for, my peers, my subordinates, and end customers. Yes, there are customers in the military.
Unluckily or luckily, I retired from the Navy in 1996 due to military downsizing of the submarine force and even though I tried to go to mine sweeps, I was considered untrainable due to my career in submarines so I punched my time card and moved to civilian life.
Twenty years have passed since I retired from the Navy and during this time I have done everything from:
Remote field technician.
Trainer for field technicians.
Regional service manager.
SVP of Service, Logistics and Operations.
Consultant for service delivery companies.
In each of these positions, the goal was customer service for my owners/managers, peers, subordinates and end customers in the financial equipment industry.
Now we come full circle back to my point regarding customer service.
I recently visited a Waffle House restaurant and although some may think it is ironic that I am discussing customer service and Waffle House in the same sentence, they are tied together.
Our server at Waffle House was in training and the person training her was a seasoned server who was determined to provide customer service training. She was so intent on providing customer service training that I grabbed a napkin and made bullet points on what she trained her on. Specific topic training topics included:
Making certain that eating utensils were clean prior to placing on table.
Making certain the table, seats, salt and pepper shakers, etc. were wiped off.
Making certain that water was offered along with other drinks.
making sure cups were full.
Making certain that the order was repeated to make certain it was accurate.
Making certain that quality of meal and additional needs was verified after food was delivered.
Making certain that change was counted back making each dollar whole.
I was impressed that the time was being taken to ensure that customer service was job one at Waffle House. I will always compare all future servers to this visit when tipping and I am happy to report that customer service may not be dead.
Have a great night,
Jay Patterson