Thank God Its Friday (TGIF).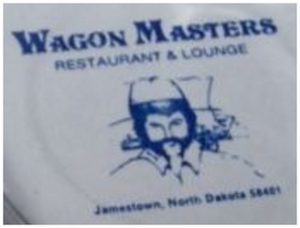 I have been tied up in South Carolina the last few days and this trip has taken me back to my teenage years when the first manager I ever had at a steakhouse taught me about Pride and Ownership.
I was fourteen years old and was working as a line cook at Wagon Masters Steakhouse in Jamestown North Dakota. Our head cook was an eighty plus year old immigrant named George who had worked at most of the decent restaurants in the local area and was guiding Wagon Masters through its grand opening during the holiday months.
George taught me how to clean the meat saw, meat slicer, steam tables, grills, deep fryer, steamer and all other associated equipment since I was new to the business and through our entire time together I was called "Boy" by George because that is what I was.
I learned how to properly prepare, cook and serve all menu items from George and truly looked up to this gentleman. One day when we were cleaning after closing time, I was sweeping the grill area and George absolutely came unglued and called me "Boy" numerous times. I was clueless on what I was doing wrong so once George settled down I was properly trained in the art of cleaning.
Proper training in the art of cleaning around the grill included George getting on his eighty year old hands and knees and taking a radiator brush and reaching way underneath the grill to pull out all the junk, etc… from under the grill. Once he had shown me he told asked me "If You Wash Your Face, Do You Wash Your Neck"? I said of course and he said it is the same with the grill, you clean what you cannot see.
This was a huge slap alongside my head because I was a teenager and what could someone eighty plus years old teach me other than a life long lesson that has stuck. Unluckily, George only made it through the first couple months of operations and passed away but I will always remember him.
I left Wagon Masters and worked at Dales Interstate Mobil where we detailed cars for local dealerships and customers. Again, another lesson on doing things right and between Wagon Masters and Dale Interstate Mobil, I received in depth pride and ownership training prior to leaving for the Navy in 1980.
This same pride and ownership regarding cleanliness was constantly hammered home during my naval career. On submarines, you cleaned your spaces every four hours on your hands and needs with a small broom, dust pan, bucket and sponge since you did not have space for normal cleaning equipment. On surface ships, you would spend hours doing field day with brooms, mops and buckets and again it was pride and ownership.
When I transitioned to civilian life, I was surprised to see difference in cleaning philosophy and I started out as a technician with a primary goal of cleaning the ATMs and other equipment I as responsible since they were pits. Guess what, when the dirt, grime and ghost chunks were removed, the machines worked better. Not a big surprise right.
I transitioned to running logistics departments with hundreds of warehouses and again, I would run into situations where there was no pride and ownership in the cleanliness and/or organization. For the past fifteen plus years I have dealt with this issue thus my current trip to South Carolina takes me back to 1977 when I worked at Wagon Masters and George taught me a life altering lesson.
This lesson was not cleanliness is next to godliness but have pride and ownership in everything you do.
Who has made this type of impact on your life?
Thanks in advance,
Jay Patterson