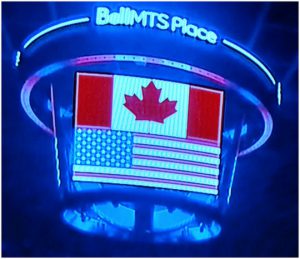 I am happy to say that the NHL Hockey season started this week so I can post a positive Sports Heroes October 2017.
What a refreshing sight, the national anthem being sung with players and audience singing along, hockey players standing on thin blades understanding that the product they provide to customers is hockey and beautiful show of patriotism on both sides of the border with a special acknowledgment for Las Vegas.
I have walked away from my favorite sport of NFL football and purchased NHL Center Ice and tonight is our third night of hockey watching games from the east to the west coast. The cool thing is, there are 80 plus hockey games per team so what a deal compared to spending more for only 16 NFL games per team.
I have my lovely bride to thank for my newfound love of hockey. We were both raised in North Dakota with me a novice hockey fan and Renee a hardcore hockey fan since her brother played hockey.
Over the years, my bride and daughter have continued watching hockey with a passion watching the Sioux City Musketeers for when we lived in Iowa and watching the Missouri State Ice Bears since moving to Missouri. I have taken them to a few professional hockey games over the years with our favorite team being the Nashville Predators even before they were in the Stanley Cup in 2017.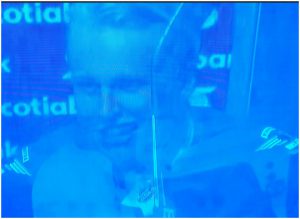 I am still doing NFL Fantasy Football since I obligated myself to a league prior to the season starting and I still do NFL weekly game picks since it has been a family tradition since the 1970s but I have not watched a game in 2017 and probably won't.
NFL football fans have experienced a sad situation that started in 2016 and has continued in 2017. NFL fans forgave the NFL for multiple labor strikes, building domed stadiums in the great white north, making it almost impossible to tackle a quarterback, and for the national anthem issue in 2016.
Unluckily, it is doubtful that this NFL fan will forgive them for the national anthem issue dragging into 2017. I hold terrible grudges and have made every effort to not shop Sears since they stopped producing a catalog and that is only the tip of my grudge list.
I'm good with this change and believe I will figure out a way to take my bride of thirty years to an NHL hockey game of her choice and we are going to make certain we show our appreciation for players and teams on both sides of the border. We have many NHL teams within 12 hours so who will it be?
Nashville, St. Louis, Chicago, Columbus, Minnesota, Dallas, Denver, or Detroit.
It does not matter to me since no matter the game, I believe it will be quite enjoyable and we will receive what we pay for.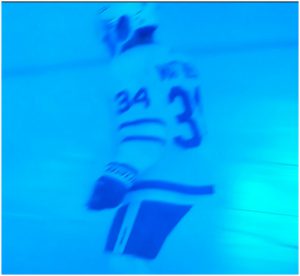 We are currently watching the Florida Panthers play the Tampa Bay Lightning and the score is within one point halfway through the game. A close, exciting game.
Changes in slashing rules for the 2017 season should make the game a little faster and a little less physical so we will see if this makes the game more exciting. I miss the days of no helmets but agree that helmets were a good change to the game.
What are your thoughts regarding the NFL anthem situation and have you changed your sports habits?
Have a great day and its great being fifty plus going on fifteen.
Jay Patterson