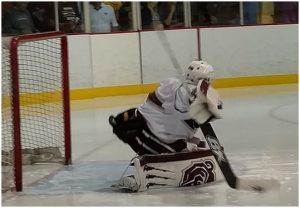 With the beginning of fall, a convergence of professional sports seasons occurs unlike any other time of the year.
Major League Baseball (MLB) is winding down and the Cleveland Indians are one of the hottest teams playing ball prior to the playoffs.
National Hockey League (NHL) is ramping up with two more weeks of preseason play and Las Vegas has a team.
The National Basketball Association (NBA) completes preseason play this week and the big question is Cleveland or Golden State.
National Football League (NFL) is entering week three (3) of the 2017 season and the NFL cannot figure out why viewership is taking for the second straight year.
I am an avid National Football League (NFL) fan who has followed the Minnesota Vikings and Oakland/Los Angeles/Las Vegas Raiders since the late 1060s. My Vikings have broken more hearts than Zsa Zsa Gabor and my Raiders have won Superbowls and have been the laughingstock of the NFL.
When I talk about being an avid football fan, my level of interest includes:
Counting days until the draft, preseason, regular season, playoffs, and Superbowl.
Purchasing and reading magazines and subscriptions to websites to be better educated.
Purchasing televised subscription services for all NFL games and I love the Red Zone.
Studying stats so I can participate in football picks each week.
Studying player and team stats so I can participate in my fantasy football team.
Well, it is week 3 of the NFL season and I have walked away from the NFL with exception of doing football picks and fantasy football since I have obligated my involvement with friends. I don't like it but I do not like the new political NFL.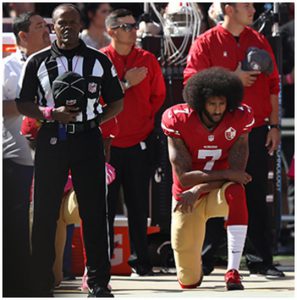 Please do not get me wrong since I believe that everyone should be able to support their political leanings but professional players are at work when they play and is it right to take your politics or religion to work?
So there is a void in my fall sports needs and to fill this void I am filling my time with non-political sports like college football and hockey.
I do have other options and I am warming up to MLB baseball again but the 1994 baseball strike still catches in my craw. NHL hockey is an option but a couple weeks out so perhaps we dive deep into hockey. I love NASCAR but all the rule changes have resulted in less interest and Junior is having a poor final year but I hope he is having fun.
Perhaps, the NFL will figure out that people do not really care about politics when watching football and will take a handle on this issue but perhaps not. Until the NFL does treat political protests like a personal foul, I will refrain from fully participating in my favorite sport.
Have a great day and it is great to be Fifty Plus Going On Fifteen.
Jay Patterson